Sep 18-20, 2023 – Sheraton Grand, Rio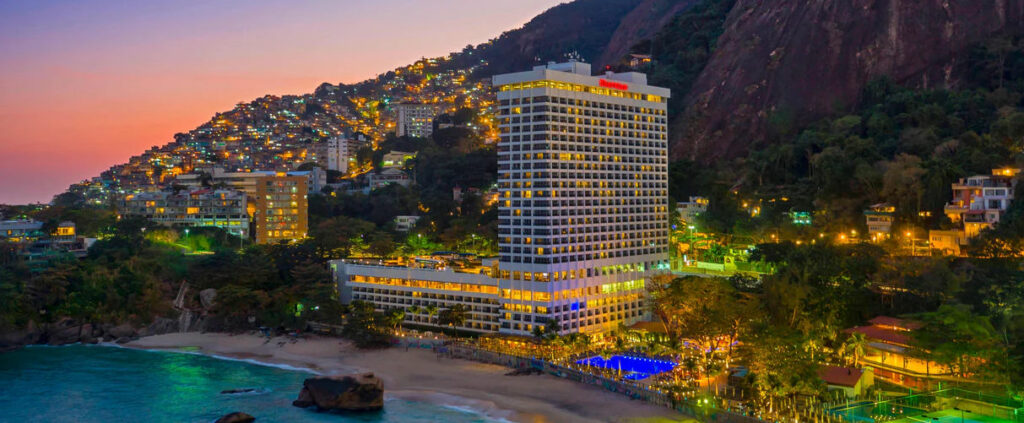 General interest in South America for developing Offshore Wind has recently emerged on two frontiers, Brazil and Colombia.
After initial expressions of non-requested interest in Brazil, a sudden spur of lease applications with the IBAMA agency in 2022 led to an astonishing 71 applications with >100GW potential capacity by a large number of developers. The areas of interest were laid out by IBAMA and the authorities are now looking into a regulatory set-up of leasing & permitting to allow for a first auction in late 2023.
Colombia has been in the eye for offshore wind development for some time and the country sees a potential of 50GW. DIMAR has allocated large areas for future development, both bottom-fixed wind in the south, and floating in the north. Colombia's Ministry of Mining and Energy has launched the country's first offshore wind leasing round and expects to award 30-year, minimum 200MW concessions in the second half of 2023.
Quest Offshore, the organizer of the 1st OTC Brasil and many other energy related events is organizing South America Offshore Wind in support of current developments, a three-day world-class conference looking at early permitting steps, procedures and early development needs. Suitable technology and infrastructure will be addressed including that for floating wind development, for decarbonizing Brazil's O&G production. The mission of South America Offshore Wind is to bring stakeholders together to focus on the requirements to successfully activate a supply chain in support of this 'new' industry.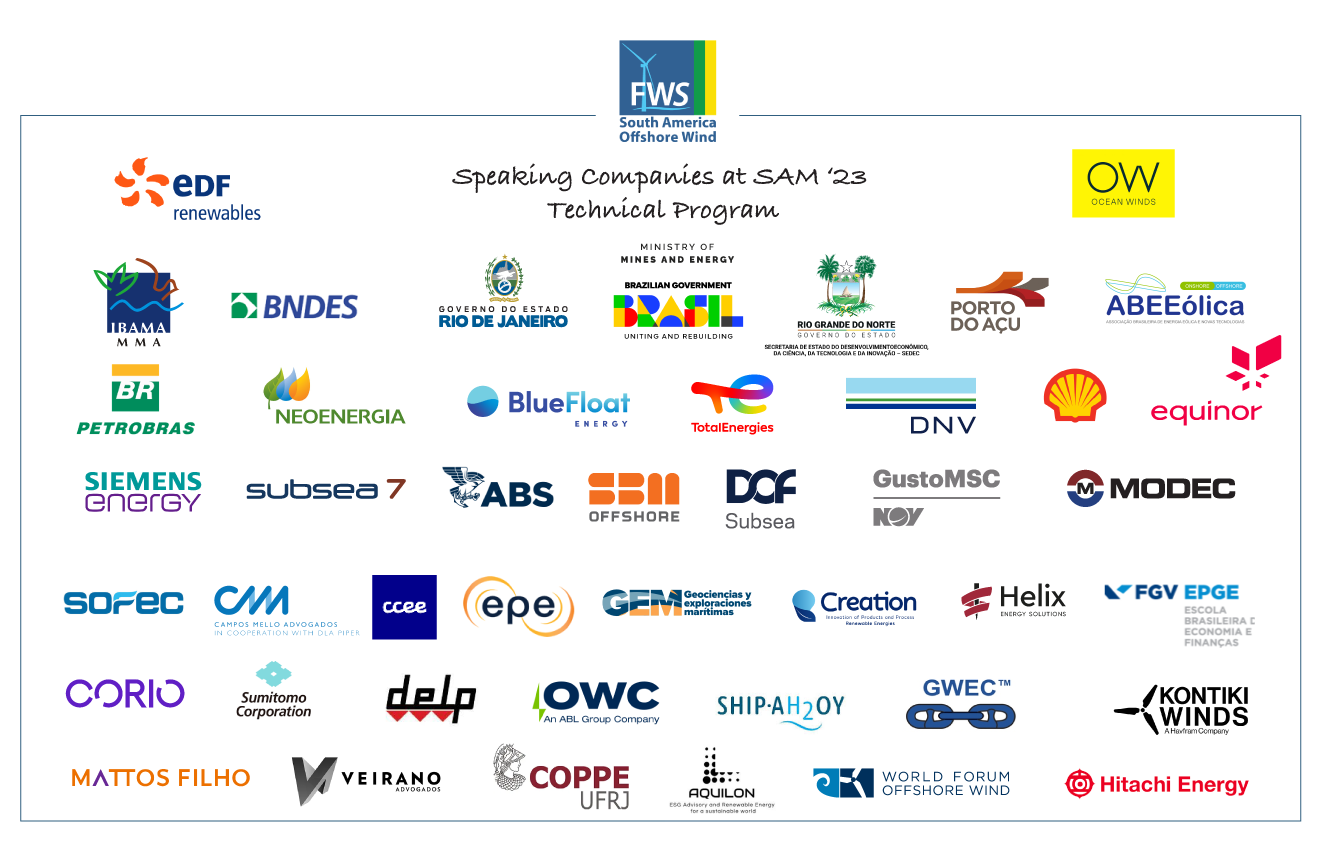 Why Attend
Network with 400+ Global Executives, and Business Development Leaders from 200+ Different Companies
Share your Company and Capabilities with Leading Developers and Supply Chain Partners
Gain Insights from Solution-Orientated Presentations, and Interactive Q&A
Evaluate Market Opportunities and Timelines for Offshore Wind Commercialization
---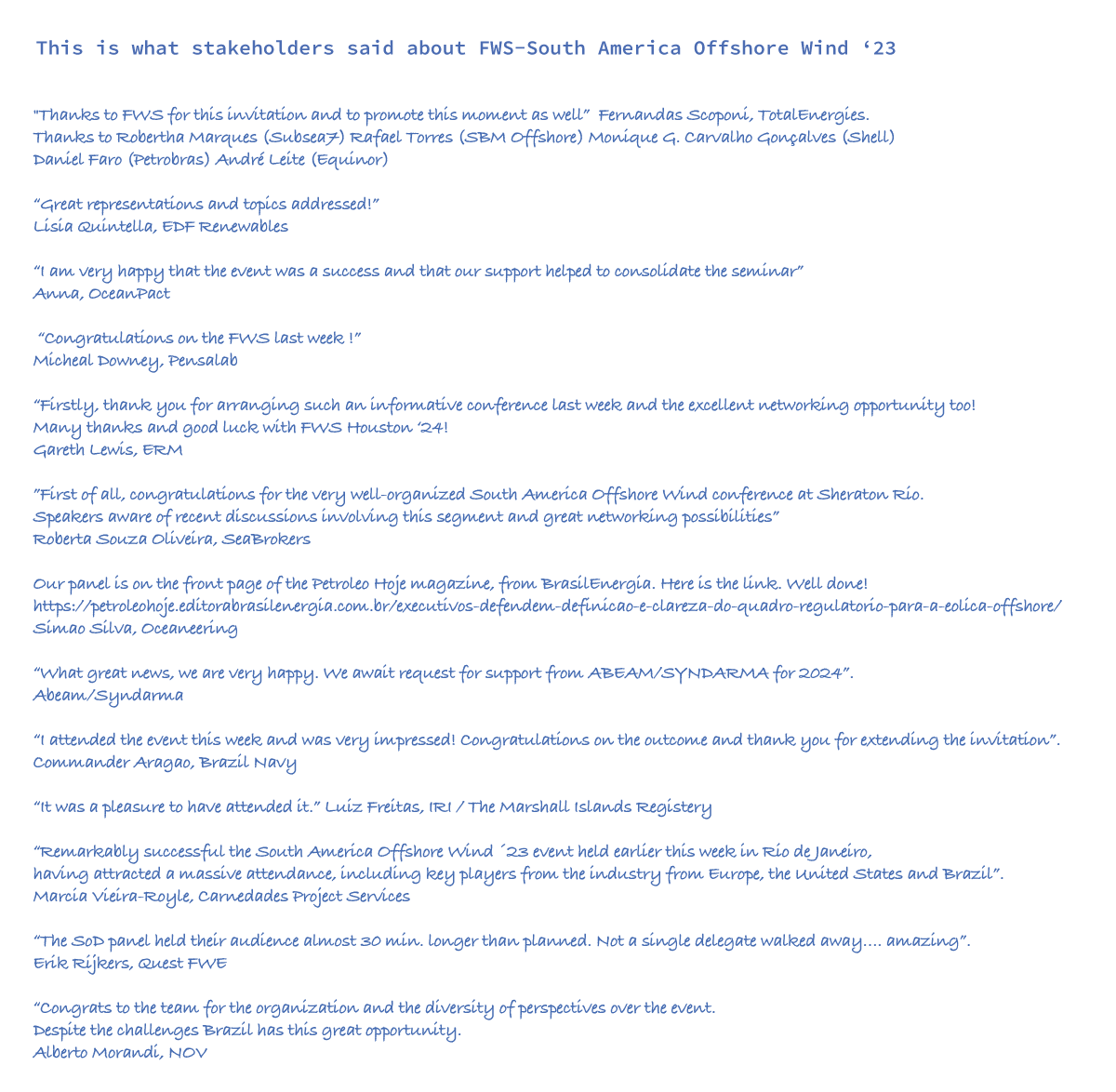 For Exhibition & Sponsorship Inquiries, please contact:
Local Inquiries, please contact: